Talleres Clemente Rep. Maquinaria Industrial, S.L.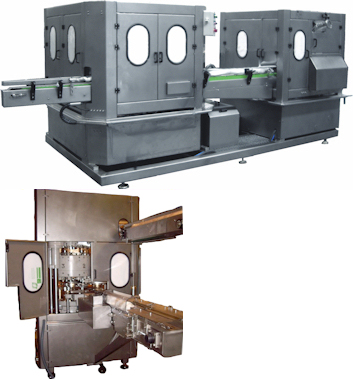 Pol. Ind, 17-19
31570 San Adrian

Phone:

(+34) 948 671 481

Contact:

Cristina Clemente

Email:

infoclementemachinery.com

Web Page:

http://www.clementemachinery.com
TRADEMARKS:

Clemente
Angelus
Somme
Lubeka
Comaco
FMC
EXPORTED TO:

China
Chile
Algeria
DESCRIPTION
Manufacture, Assembly, Reconstruction, Maintenace, Technical Support and Spare Parts of machinery.
- Own Brand Seamers (Clemente) for all types of containers ( round, oval, irregular..). These machines are manufactured in special materials for extra hygiene and cleaning within the food processing.
- Seamers and Fillers Brands (Comaco, Angelus, FMC, Somme, RUIBUS, etc..). These machines are completely rebuilt and with the same warranty as new machinery.