Cevenasa Danza, S.A.
(Cevenasa Danza)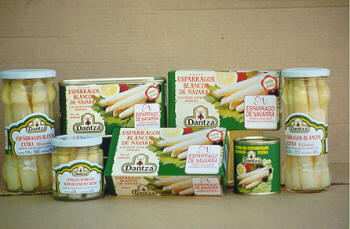 Cr. Peralta, Km 1
31340 Marcilla

Phone:

(+34) 948 713 970

Contact:

Uxoa Hernández

Web Page:

http://www.dantza.com
TRADEMARKS:

Dantza
Beltoro
PRODUCTS:

Canned vegetables
Tomato
Esparagus
Artichoke
Tomato sauces
EXPORTED TO:

U.E
USA
Canada
DESCRIPTION
Cevenasa Danza is a canned vegetable company. We have a large range of products: tomato, asparagus, pepper, artichoke, and green vegetalbes.
Its made up of 4 manufacturing units and a logistic warehouse where we organice the distribution.