Carnicas Pamplona, S.A.
(Carnicas Pamplona)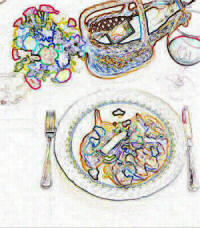 Pol. Ind. Noain-Esquiroz, s/n
31191 Esquiroz

Phone:

(+34) 948 312 832

Contact:

Lucia Asenjo

Email:

informacioncarnicaspamplona.com

Web Page:

http://www.carnicaspamplona.com
TRADEMARKS:

Carnicas Pamplona
Monreal
Txoko
Aguirre
PRODUCTS:

Leg
Shoulder
Pork Side
Rindless Back Fat
Chorizo Sausace
Ham
EXPORTED TO:

France 90 %
Portugal 4 %
United Kingdom 1 %
Italy 5 %
DESCRIPTION
Cárnicas Pamplona was created in 1993 through the merger of two companies, both long-established in the meat industry, bringing together two different activities: slaughterhouse and cured meat production.
The production plant covers an area of some 7000 square metres and is equipped with advanced technology and modern machinery that place us in an unbeatable position as regards competing on both the domestic and the international market.
We have gone to considerable effort to sep up systems that ensure full traceability and our integrated production cycle means that Cárnicas Pamplona can respond to customersenquiries in this regard at all times.