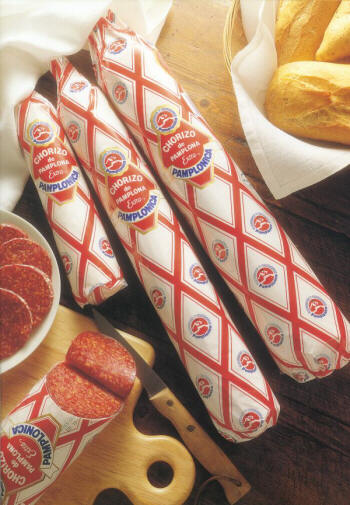 Av. Zaragoza, 87
31006 Pamplona

Phone:

(+34) 948 234 200

Contact:

Loretto Alzueta Goyeneche

Email:

pamplonicapamplonica.es

Web Page:

http://www.pamplonica.com
TRADEMARKS:

Pamplonica
Mina
Zaldiko
Miravalles
Iruña
PRODUCTS:

Chorizos
Salame
Cooked ham
Cold meat
Sausages
EXPORTED TO:

Portugal 40 %
France 30 %
Belgium 20 %
Italy 5 %
Peru 5 %
DESCRIPTION
PAMPLONICA, has been dedicated for 75 years to the elaboration of meat products.
With a wide range of produts, Pamplonica manufactures typical spanish products like chorizo or chistorra, and others like fpork liver, salame or cooked ham.