Bodegas Viña Magaña, S.L.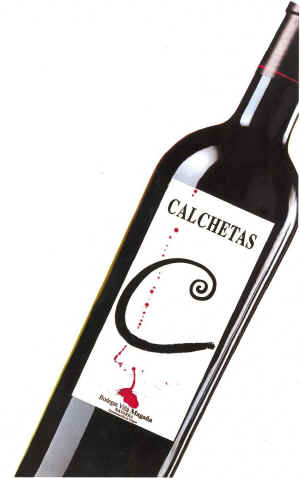 TRADEMARKS:

Dignus
Barón de Magaña
Viña Magaña
Calchetas
PRODUCTS:

Red Wine Crianza Dignus
Red Wine Baron de Magaña Finca la Sarda 1999
Red Wine Baron d MagañaFinca la SardaMerlot 2000
Red Wine Calchetas 2000
Red Wine Gran Reserva 1985
EXPORTED TO:

Germany 45 %
United Kingdom 20 %
USA 10 %
Belgium 05 %
Denmark 05 %
Austria 05 %
Switzerland 05 %
France 05 %
DESCRIPTION
Bodegas Viña Magaña S.L was founded in 1968. The winery is located in Barillas, in the Ribera Baja de Navarra, which is south of Navarra.
We are specialized in high quality red wines. On about 120 Ha property vineyard, the vines are planted on stony soil rich in minerals, giving more flavors to the wine.
Each grape variety is vinified separately, using natural yeast.
The wine is elaborated in high technology equipment, that ensure the best treatment at every stage.
Aged in new french oak (Alliers and Nevers) and new american oak barrels, our wines get structure, tannins and rich aromas.