Bodegas Herederos Camilo Castilla, S.A.
(Bodegas Camilo Castilla, S.A.)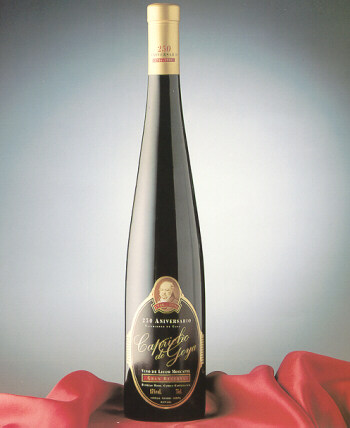 Santa Bárbara, 40
31591 Corella

Phone:

(+34) 948 781 021

Contact:

Luis Balanza
TRADEMARKS:

Vino Tinto Montecristo Crianza
Moscatel Capricho de Goya
Vino Blanco Montecristo
Vino Rosado Montecristo
Moscatel Goya
PRODUCTS:

White wine Conde Castilla
Rose wine Conde Castilla
Red wine Conde Castilla
Rose wine Montecristo
Moscatel Capricho de Goya
Moscatel Goya
EXPORTED TO:

Sweden 35 %
Germany 21 %
France 12 %
Netherlands 19 %
United Kingdom 05 %
Others 05 %
DESCRIPTION
The oldest wine cellar in Navarre
The Wine Cellar buildings stand on an area of aproximately 12000 m2 wherein, despite a constant effort to keep up with the times, the age-old taste of these Wine Cellars has been conserved since the late 18th century.
The large buildings that compose the Wine Cellars (some occupy as much as 950 m2) contain hundreds of vats and American oak casks which best conserve the wine.
Driven by a desire for progress, these age-old Wine Cellars have had modern equipment installed in an effort to improve the quality of the wines.