Bodega de Sarría, S.A.
(Señorío de Sarría)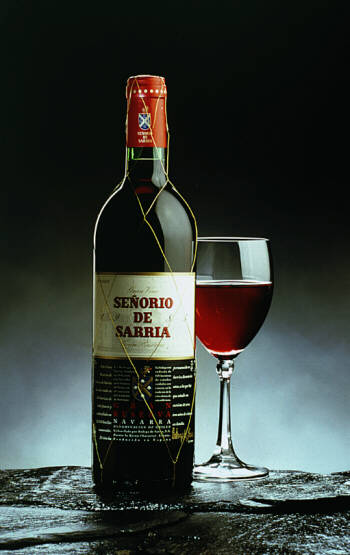 Avda. Pío XII, 31
31008 Pamplona

Phone:

(+34) 948 267 562

Contact:

Pedro Catalán Urquiola
TRADEMARKS:

Señorío de Sarría
PRODUCTS:

Navarra D.O. bottled wines
Gran Reserva, reds
Reserva, reds
Crianza, reds
White dry
EXPORTED TO:

Germany
France
Mexico
Denmark
Cuba
Netherlands
Japan
Switzerland
United Kingdom
Sweden
DESCRIPTION
The Bodega de Sarría is set within the estate of the Señorío de Sarría (Manor of the Sarría Family) on the outskirts of the town of Puente la Reina, a town to the South-west of Navarra´s capital Pamplona.
Around the Bodega stretch 170 hectares (425 acres)of vinyards growing Tempranillo, Mazuelo, Garnacha, Graciano, Viura, Malvasía, Chardonnay, Cabernet Sauvignon and Merlot.
All our red wines are aged in oak barrels, bottled and placed in our ageing bins where the wines mature quitely until they are ready to be released for sale in Spanish and foreigner markets.