Bodegas Ntra. Sra. del Romero, S.C.
(Bodegas del Romero, S.C:)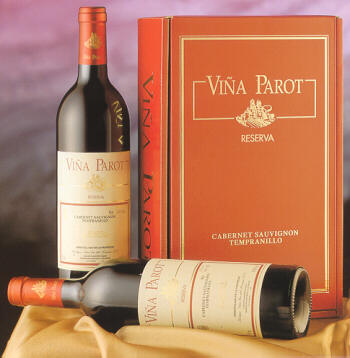 Cr. Tarazona, 33
31520 Cascante

Phone:

(+34) 948 851 411

Contact:

Estrella González Alvero

Email:

infobodegasdelromero.com

Web Page:

http://www.bodegasdelromero.com
TRADEMARKS:

Señor de Cascante- Gran Reserva
Plandenas- Reserva
Viña Parot- Reserva
Malon de Echaide- Crianza- Ros
Torrecilla; Señorio de Yaniz
PRODUCTS:

Young white wine
Young rose wine
Young red wine
Crianza red wine
Gran reserva red wine
EXPORTED TO:

United Kingdom 20 %
Germany 40 %
France 10 %
Denmark 10 %
Netherlands 15 %
Belgium 05 %
DESCRIPTION
Bodegas del Romero, S.C. Is the merger of 3 Cooperative Cellars situated in 3 different areas of Navarra: Ribera Alta, Tierra Estella and Ribera Baja, joinig 1000 members vinegrowers and 1280 Has or privately owned vineyards.
The have an average harvest of 9 millon Kg. Of grapes every year and produce red wines (in young, crianza, reserva and G. Reserva), young roses ands whites, all D.O. Navarra.
The main winery, founded in 1951, is located in Cascante, and because of its characteristics and acapacity is considered one of most important cellars in Navarra. The wines produced are sold both in the home market and abroad, mailnly in european countries.