Bodegas L. Carricas, S.L..
(Bodegas L. Carricas, S.L.)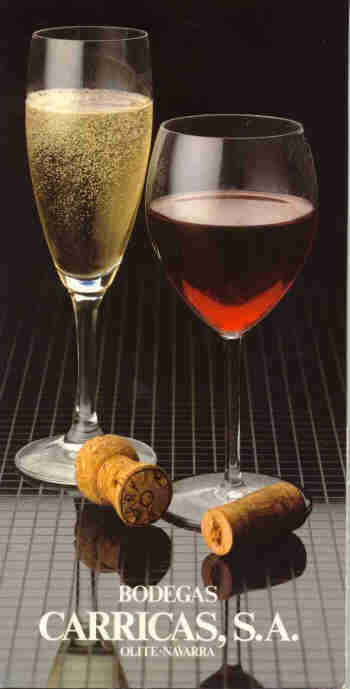 Rúa Romana, 11
31390 Olite

Phone:

(+34) 948 740 106

Contact:

Luis Carricas
TRADEMARKS:

Mont-Plane Gran Reserva 84
Mont-Plane Espumoso
Mont-Plane Vinos
Teobaldo I - Vino Crianza 97
PRODUCTS:

Sparkling wine - Sekt - Demi and Brut
White Wine Young
Rose Wine Young
Red Wine Young
Red Wine Gran Reserva 84
EXPORTED TO:

Germany 99.99 %
DESCRIPTION
We are the owners of 50 Has vineyards of Cabernet Sauvignon, Merlot, Tempranillo and Garnacha varieties that some wintners from our zone elaborate for us to obtain our Crianza and Gran Reserva young wines. Those wines are sold in our collar.
This collar can contain 3,5 million litres and it is the first cooperative built in Spain. It dates from 1909 located on the inside of some XVth century caves that, running underneath the main road, reach the castle of the kings of Navarra.