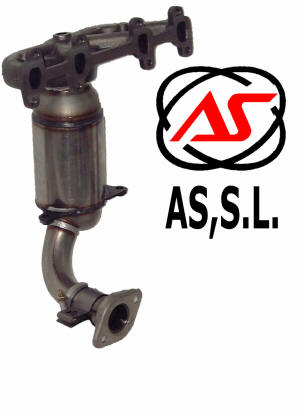 Cr. Zaragoza, Km. 10
31191 Beriáin

Phone:

(+34) 948 310 200

Contact:

Angel Erdozáin Acedo

Email:

As-slas-sl.com

Web Page:

http://www.as-sl.com
PRODUCTS:

Catalytic Converters
EXPORTED TO:

Germany
United Kingdom
Italy
Netherlands
Finland
Denmark
Greece
Portugal
Canada
Ireland
DESCRIPTION
As, S.L, Company lider in Europe in the manufacture ot catalytic converters for vehicles prtrol and diesel engine, in the independent spare parts market. The largest range of products completely approved according to the communitarian Director ( 98/77 EC) and Regimentation (R103) that are currently in Force.