Artículos de Ferretería, S.A.
(ARFE)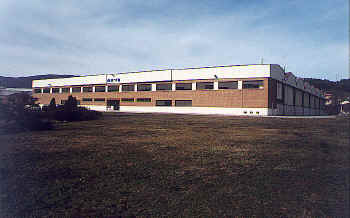 Pol. Ind. Ondarría, s/n
31800 Alsasua

Phone:

(+34) 948 562 413

Contact:

Ramón Arza Mazquiarán

Email:

exportarfe.com

Web Page:

http://www.arfe.com
PRODUCTS:

Safes all sorts for domestic use
Wall safes
UL Certified TL-15 and TL-30
Hospitality Safes
Cash Boxes
Arms cabinets
EXPORTED TO:

France 17 %
USA 27 %
Portugal 13 %
Tunisia 7 %
United Kingdom 2 %
Mexico 5 %
Greece 2 %
Italy 3 %
DESCRIPTION
The ARFE company is an ISO 9001:2000 certifie, Its products are of a superior hquality. It´s manufacturing specialities covers: Home safes included wall safes label I, II, III and IV safes UL CERTIFIED Tl-15and TL-30 safes.

All models can be customize in size and colours ARFE offers over 300 different safe models.
Other specialities are: Mail boxes, Cash boxes, Key cabinets, arm cabinets.