Angel Garro, S.A.
(La pastelería de Angel Garro)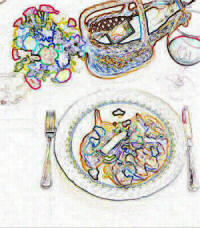 Cr. Murillo, s/n
31314 Santacara

Phone:

(+34) 948 746 050

Contact:

Sara Garro

Email:

angel.garropna.servicom.es
TRADEMARKS:

La pastelería de Angel Garro
El Saso
PRODUCTS:

Swiss Rolls
Mini Rolls
Magdalenas
Industrial Pastry
EXPORTED TO:

Russia 38 %
France 25 %
United Kingdom 24 %
Portugal 06 %
Netherlands 23 %
Belgium 02 %
DESCRIPTION
The cake-making firm of Angel Garro has over 40 years experience in theproduction and commercialisation of the widest range of wellknown filled pastries, in the domestic market.
Since 1961, the development of structural resources and technology have not overlooked the original craftsmanship, typical of a family tradition.
At the present time, the most modern production technology, the know-how of experience together with select raw materials guarantee the maximum quality.
The make Garro is a sure sign of recognition and solvency; testimony of this being the thirty or more reference items existing at the present time.