Alambres Pamplona, S.L.
(ALPA, S.L.)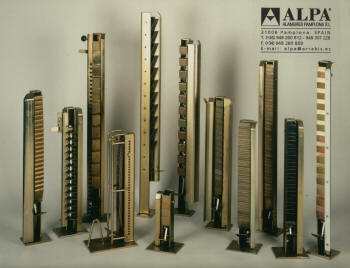 Cr. San Sebastián, s/n
31799 Ripa

Phone:

(+34) 948 307 303

Contact:

Angel Beroiz Cenoz

Email:

alambrespamplonaarrakis.es

Web Page:

http://www.alpa.es
PRODUCTS:

Vertical automatic columns
Horizontal automatic columns
Automatic columns with self-anchorage
Specialised Racks
Wire grid trolleys
EXPORTED TO:

Germany 40 %
Belgium 40 %
Portugal 5 %
USA 10 %
United Kingdom 5 %
DESCRIPTION
ALPA Alambres Pamplona, S.L. Has been an active menber of the automotive auxiliary industry since 1970. Its products are mainly used in areas such as material handling, storage an transportation.