Alabastros Aljuna, S.L.
(Alabastros Aljuna)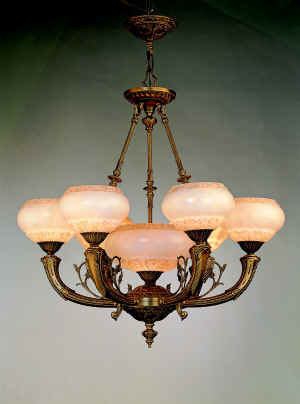 Av. Merindades, 80
31592 Cintruénigo

Phone:

(+34) 948 811 312

Contact:

Ana García Navascués / Rafael García

Email:

exportaljuna.com

Web Page:

http://http/www.aljuna.com
PRODUCTS:

Hanging lamps
Wall brackets
Table lamps
Alabaster pieces
EXPORTED TO:

USA 31 %
Singapore 21 %
Germany 9 %
Netherlands 7 %
Mexico 7 %
Portugal 5 %
Chile 2 %
United Kingdom 1 %
Belgium 1 %
Others 15 %
DESCRIPTION
Aljuna Alabaster was founded in 1959 by the famous craftsman Justo Navascués. We have almost 40 years of history and experience and we are pleased to present here, our specialities in the lighting field. The beauty and transparency of alabaster stone have enabled us to reach a leading position in export, quality and design. We welcome receiving our customers own designs. Our team of receiving our customers own designs. Our team of technical expertes will study them and meet all your requeriments.