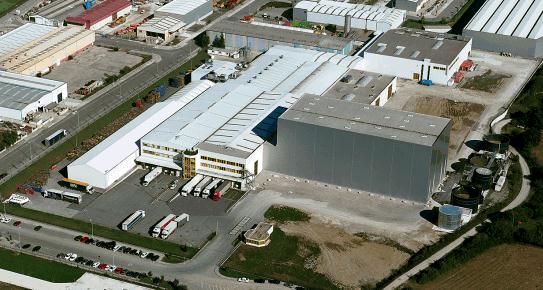 TRADEMARKS:

Productor de marcas propias
para cadenas de distribución
Private Labels producer
for distribution chains
PRODUCTS:

Fruit juices 100% 1L
Fruit juices 100% 0,2 L
Nectars 1L
Nectars 0,2 L
EXPORTED TO:

U.E
France
Portugal
DESCRIPTION
Agrozumos was founded in 1981 and started bottling juices and nectars by the brand name Zumley, an abbreviation derived from 'Zumos de Ley'.
Agrozumos was the first manufacturer to offer its products in carton packaging, causing a revolutionary impact on the Spanish fruit juice market.
The company was acquired by the German group Riha in 1994. From this moment on, it has incorporated the most advanced technology in its production processes and in its carton, glass, PET and Aseptic PET bottling lines.
Agrozumos is specialized in the production of private labels for big clients (distribution chains) and in co-packing for third parties. Currently, it exports to several European countries (mainly France and Portugal) and its annual production volume rounds about 200 million units. Since its foundation it has commited itself to producing its products in line with European quality standards and in this sense it is certified according to ISO 14001 and IFS.