Bodega Cooperativa Nuestra Señora del Camino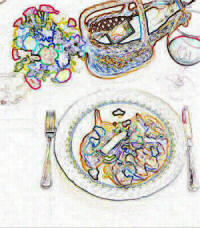 Avda. de los fueros, 18
31522 Monteagudo

Phone:

(+34) 948 843 102

Contact:

Inmaculada Martínez

Email:

bodegadelcaminobodegadelcamino.com

Web Page:

http://www.bodegadelcamino.com
TRADEMARKS:

conde de artoiz
viña riñanco
montitura
pedro de ivar
PRODUCTS:

Young red wine
Young white wine
Young rose wine
Red wine with 6 months in Barrel
Red rianza wine with 12 months
EXPORTED TO:

Germany
Netherlands
France
Finland
Denmark
DESCRIPTION
The aim of our winery is to improve the quality of our wines. Forthat purpose, we have implemented a quality control system in the vineyards and also for the grapes collected. Our willing is to offer to our clients some wines thart are typical of our area, wines that will faithfully represent the soils and tjhe climate where the wines are grown.