Los Arcos Troquelería,S.L.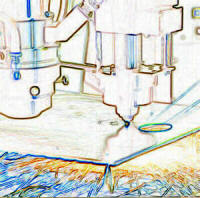 Polígono Noain-Esquiroz c/ Z nº 36
31191 Galar

Phone:

(+34) 948 312 979

Contact:

Aitziber Los Arcos

Email:

mmlosarcosmmlosarcos.com
PRODUCTS:
Machining of parts, dies and tools for the automotive sector, machinery
DESCRIPTION
Company dedicated to the mechanization of all type of pieces, dies and tools of dimensions up to 3,500 mm.
Also it is dedicated to the maintenance of companies.