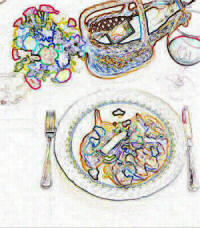 Ctra. Falces-Miranda de Arga, km.30
31370 Falces

Phone:

(+34) 948 737 309

Contact:

Jose Antonio Pellicer

Email:

infobodegainurrieta.com

Web Page:

http://www.bodegainurrieta.com
PRODUCTS:
Wines:
Inurrieta Orchidea
Inurrieta Mediodia
Inurrieta Norte
Inurrieta Sur
Inurrieta Cuatrocientos
Altos de Inurrieta
Inurrieta Orchidea Cuvée
Laderas de Inurrieta
Inurrieta Puro Vicio
EXPORTED TO:
Germany, France, Belgium, Holland, Switzerland, Sweden, Poland, China, Denmark, Britain, Ireland, Japan, USA
DESCRIPTION
BODEGA INURRIETA
Built in 2002, it is surrounded by our own vineyards. The proximity of the vineyards to the winery allows the perfectly-ripe grapes to arrive at the crush pad intact, right after picking.

Every corner of these facilities has been especially designed to pamper the grapes and the wine.